Stampin' Up! are running a special promotion from today until 21st January
If you purchase the My Little Valentine Clear Stamp Set

at £9.95 you will receive a Simply Sent Card Kit FREE( worth £8.25 – page 35 Autumn/Winter catalogue)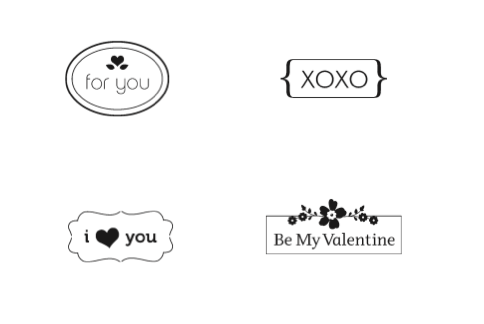 The Simply Sent Card Kit contains the following to make 10 cards:
• 10 notecards, 5 each of 2 designs 8.6 x 11.6 cm
• 10 double-sided envelopes 12.1 x 8.7 cm
• 20 printed paper buttons
• 10 pieces Whisper White/Real Red bakers twine each 25.4 cm. (colour exclusive to this kit)
·
24 Stampin Dimensionals
This Simply Sent kit is a very sweet Kit. It can be used for any occasion, not just Valentines Day.

(That's right - for

£9.95

you get a set of 4 clear mount stamps, PLUS the Simply Sent Kit! What a bargain.
This set would make a great gift for a beginner stamper (just make sure you have a clear block to go along with it - Block B works best).
Both of these products are only available for the three weeks of the promotion.
It is also worth bearing in mind that the Autumn/Winter Catalogue will expire on the 31st of January and you will not be able to purchase the items that are in it after that date
Please contact me to place your order.
There are no limits on this promotion so you can order as many as you like